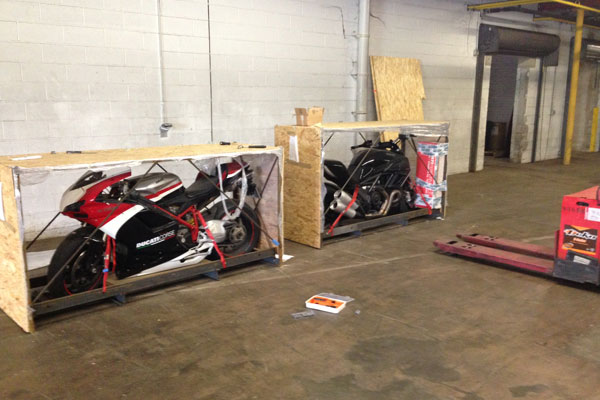 Special Shipments
We provide shipping for any kind of vehicles from USA to Romania.
We are proud to say that we shipped for our customers the following:
Cars
Motorcycles
Scooters
ATV
Jetskis
Snowmobiles
Boats
Bicycles
Engines and spare parts for all vehicles mentioned so far
Assembles and industrial parts
Farming equipment
Heavy and/or voluminous spare parts
If you want to buy a vehicle from a USA dealer we can visit the dealer, check out the vehicle, take pictures of it, check all the paperwork and the service history.
Then when you have decided to buy the vehicle we can check if it has all the documentation for export from USA and we can give you an approximate cost of the customs and registration in Romania.
Additional Packaging
If you want a safe shipping of you vehicle and you think that it might be affected by salty air during marine shipping ( for sample : motorcycles, convertible cars, sensitive equipment ) we can provide additional packaging.
We can cover it with a plastic foil that will stop humidity and salty air from corroding the surface of the vehicle. For motorcycles, ATVs, Snowmobiles, engines and parts of engines we can provide pallets and additional wood framing (bikes will arrive in wooden boxes, wrapped in plastic for maximum protection).
Special shipments can be made both by air and sea and their delivery can be made in port / customs of destination or at the doorstep.
For shipping vehicles / engines are required several steps that include:
authorization for air freight
all fluids must be drained from inside the engine and the vehicle
be palletized and must wave fireproof timber formwork
We can handle all these and we will let you know what is the cost of these additional requirements before sending the goods.
Please contactat us for a quote.